VOLUME & CARE Lip-Set
74,00 €
-

20

%

Off
To smooth the skin of the lips, to optimize the lip volume and as an intensive care for the lips after beauty treatments – this duo is simply unbeatable! The VOLUME & CARE lip set includes Luscious Lips Gloss in color 322 Twinkle Winkle and 1 patch from Lip Infusion Therapy as well as a free Infracyte Luscious Lips Make-up Bag.
Instead of € 74.00 now only € 59.00.
Free shipping. Limited quantity.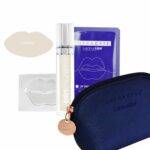 VOLUME & CARE Lip-Set
74,00

€
17 in stock